I recently recoded this program from scratch. It is just a demo showing the A* algorithm. Users can choose from three types of agent movement (rook, queen, and knight), and can set there start point, end point, and any intervening barriers. Animation can be toggled on and off. To get a realistic estimate of the solve time animation must be off.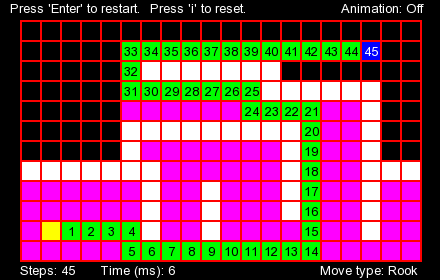 One of the main things I did in this recode was completely separate the astar algorithm from the GUI code. This should theoretically allow me to integrate it as is, in other programs.
The code can be downloaded as a zip.
Or you can browse the git repo online.
Any comments or advice on how to improve the algorithm would be appreciated,
-Mek